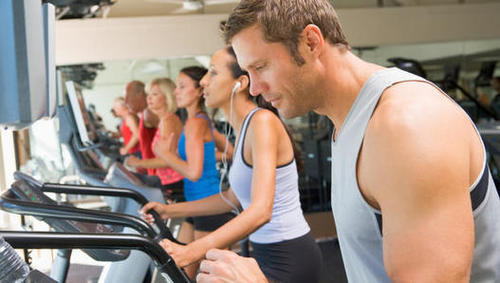 Bioscience Technology
Exercise affects men's, women's hearts differently: Study
CBS News
"Exercise physiology has been known to differ for men and women of different ages," said Dr.
Dr-Dori Naerbo's insight:
Doctors now use the formula "220 minus age" to determine how hard patients should work out during exercise stress tests. Many people also use this formula to set their target heart rate during workouts.
For the new study, a team led by Dr. Thomas Allison, director of stress testing at the Mayo Clinic in Rochester, Minn., reviewed 25,000 stress-test results. They saw significant differences between men and women.
Allison's group found that although peak heart rate declines with age for both sexes, the rate declines more gradually in women. This difference results in an overestimated peak heart rate in younger women and underestimated peak heart rate in older women, the researchers said.
The findings are scheduled for presentation Saturday at the annual meeting of the American College of Cardiology, in Washington, D.C.
Based on their findings, the study authors developed a new formula.
According to the revised formula, the maximum heart rate for women aged 40 to 89 should be 200 minus 67 percent of their age. For men, the preferred formula is 216 minus 93 percent of their age, the study authors said.
See on www.cbsnews.com